Cheeky:

[

chee

-kee]

(adj.)

1. privileged, entitled 2.

bold, saucy.
**All Natural Spa Products, Treats and Accessories**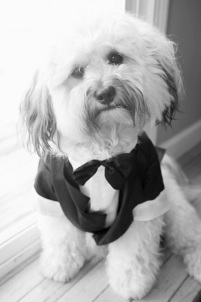 Riley, The Original Cheeky Dog
INTRODUCING RILEY
Riley is the original cheeky dog! He's the personality behind
our mission
. We all want the best for our four-legged friends, so why not pamper them with what they deserve? Riley barks yes!
DIRTY DOG
From dry, itchy or allergic skin to calming a nervous anxious or overactive pooch. The Cheeky Dog and Riley are proud to carry all-natural products for your pup. All products are cruelty free and use only better than human quality ingredients which make them safe, gentle and highly effective.
Riley's favorite is Comfy Dog

.
It soothes itchy skin caused by allergies, stops scratching and helps prevent flaking and dander. Bring it on, dry weather!
HAUTE DOG
Riley is black and white and cute all over but he's also very green. We offer everything from bio-degradable waste bags to the eco-friendly monster pull! You'll find other fabulous toys for a test chew like Larry the Lobster who does not bite back. Or jog in style with our top-of-the-line strollers. These items are upbeat, off-beat or just totally fun, like Riley!
HUNGRY DOG
Did you know the average dog consumes more than 13,000 treats in a lifetime? Riley's life long goal is break that record! But, truth be told, quality matters.
We offer USDA certified organic biscuits that are made using pure, honest ingredients. The perfect snack for your cheeky dog!
---
Thundershirt Dog Anxiety Treatment Wrap- Heather Gray


Anxiety, fear, stress and over-excitement are surprisingly common problems for millions of dogs in the U.S. The Thundershirt anti-anxiety wrap has helped thousands of dogs around the country reduce their suffering from these issues.

$39.95

---

Thundershirt Dog Anxiety Treatment Wrap- Navy or Pink Rugby


Thundershirt is available in seven sizes to meet the needs of

every dog and owner. Thundershirt sizes are equipped to fit the

tiniest of Chihuahuas to the largest of Mastiffs, and the adjustable

wrap design adapts to any minor weight fluctuations.

$44.95

---